'Listen to Stuart summer 2021' >
I alone am The Homes of Football! Stuart Roy Clarke. On a mission, still. 31 years in since I began to glorify THE Game-of-games in exhibitions & books etc, mostly in the land where I grew up.
But not exclusively.…
"A Day With You". Or maybe without you, if that special person has passed.
I can create a whole photo album based around you and yours. That is my speciality : what it's like growing up in a place or places. My photography is rammed with nostalgia, as well as looking sideways and forwards.
It would cost £1,000. To come to you and your places.
FOOTBALL IS ART
EXHIBITIONS
PARTNERSHIPS
BLOG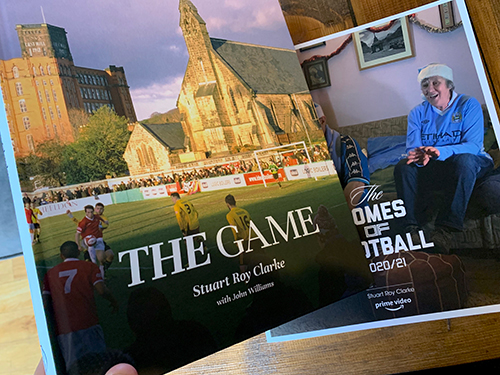 'THE GAME' American up to date version available here only via this website. Contains the UK Green Football Map everyone loves. Plus the Timeline, plus the Top 50 Clubs of all-time. Oh, and the photos.
AND you get a free copy of the amazing Lockdown portrait of football, which is not for sale. Hurry hurry.
All books signed, can be dedicated too.
Free postcards.
To purchase more than one book please contact us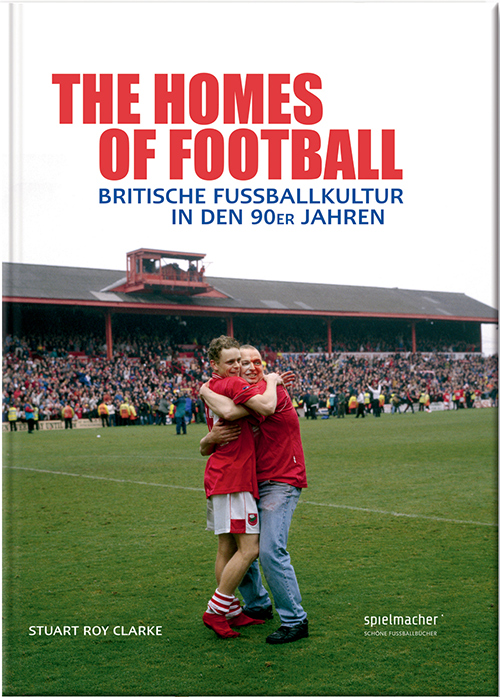 THE HOMES OF FOOTBALL highlights extremes such as the imposing stadiums of Newcastle and Manchester United and the grim realities of Hull and Port Vale. Every photograph tells its own story and expresses more than words ever could the magic of 'the match'.
To purchase more than one book please contact us